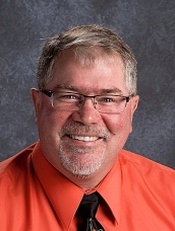 MR. TODD BURLINGAME, PRINCIPAL
Welcome to West Elementary school where academic success, student achievement and safety are of our utmost concern. We pride ourselves in the ability to enhance your child's educational experience with our high quality staff and cutting edge technology. Our staff is a complementary combination of seasoned teachers with a few recent hires that continually work on program enhancements and peer coaching. Their dedication and commitment to their jobs is demonstrated in our test rankings as our students consistently test among the highest in the state as well as this area.
We understand that life-long learning extends far beyond the classroom, so we offer our students many enrichment opportunities. Our students participate in various cultural and educational field trips. They have demonstrated leadership skills in groups such as Student Council, School Patrol and Peer Mentoring. Our school has excelled at Math Masters, Spelling Bee and Geography Bee competitions. Our music program also includes an Elementary Band and Choir.
Murray County Schools are fortunate to have a very supportive community. Our parents are dedicated to their children's academic and personal success. Businesses and community organizations have not only opened their doors to student visits, but community members have dedicated countless hours to volunteering at our school.
I welcome the opportunity to meet you and your student and have you become a part of our school community. Please contact me at 507-836-6450 or email me at todd_burlingame@mcc.mntm.org. We are looking forward to a fantastic school year!
Todd Burlingame
MCC Elementary Principal