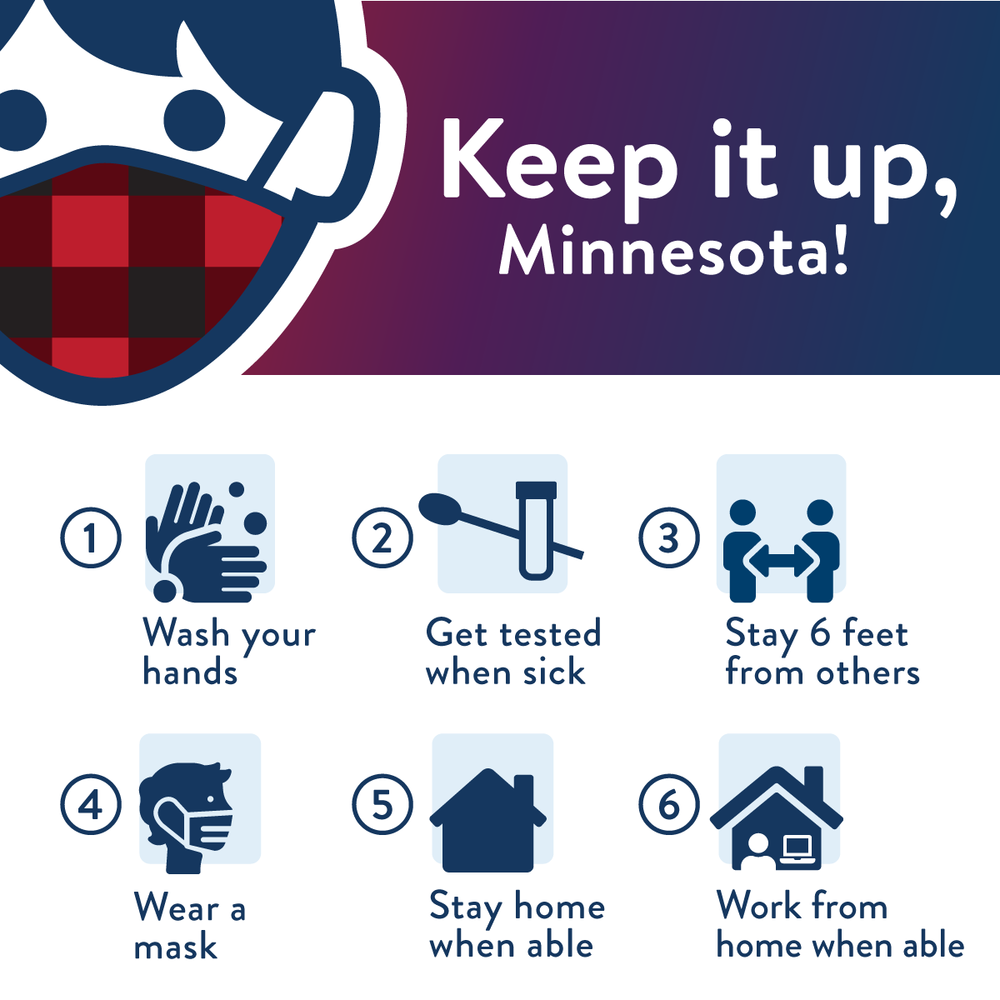 Keep it up, MCC!
Amanda Tentinger
Friday, September 11, 2020
Parents/Guardians,
Thank you for all you have done to help make the first week of school successful at MCC!
Please see the link below for the Minnesota Department of Health daily COVID-19 Symptoms Home Screening Tool. This screening tool should be completed on a daily basis, prior to sending your children to school. A paper copy will be sent home with students in grades K-6.
I have also included links to the MCC Back to School Reopening Handbook, COVID Attendance Guide, and COVID Symptoms documents.
Home Screening Tool for COVID-19 Symptoms
MCC Back to School Reopening Handbook
COVID-19 Attendance Guide for Parents and Families
COVID Symptoms
If you have any questions or concerns, please call the health office at 507-836-6184 ext. 4120 or email amanda_tentinger@mcc.mntm.org