Rebels force game 4 winning set 3.
MCC takes the loss in game 2. 18-25

SW Christian takes game won over MCC 25-23.
Today's MCC Activities: FB(7/8) vs RTR @ Home.....4:30 (7th first) VB(ABC) @ Southwest MN Christian (Edgerton).....4:45pm
Rebels fall to RTR tonight in Tyler 3-1. Lose game 4......19-25. Play verse Southwest MN Christian in Edgerton tomorrow night. C squad starts at 4:45pm.
Rebels bounce back and win game 3. 25-21
Rebels fall in 2nd set 11-25. Down 0-2
MCC VB loses first set at Tyler 17-25.
MCC JV football wins in Dawson 23-12.
MCC Activities for today. FB(B) @ Dawson 5:00pm VB(ABC) @ Tyler 4:45pm VB(7/8) @ Worthington Triangular 4:15pm

FINAL REMINDER: On behalf of the MCC Rebel Sports Booster Club, the attached membership letter is being sent on their behalf. The deadline to join the Booster Club and to have your names printed is Friday, October 5th. Thank you.
https://tinyurl.com/ydhjkqln

This is a reminder that tomorrow (Monday) is a TNT two hour late start for all students K-12.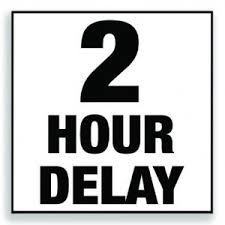 FINAL. Dawson-Boyd 44 MCC 14. Rebels travel to Adrian next week.

D-B scores on a 26 yard TD pass and 2- point conversion. They lead MCC 44-14 with 7:19 remaining.

Dawson -Boyd scores on a 3 yard run. 2-point conversion is no good. Blackjacks leads 36-14 with 9:25 remaining.

At the end of three, D-B 30, MCC 14.

TOUCHDOWN REBELS!! Mason Woldt on a 2-yard run. PAT is good by Woldt. With 1:40 left in the third, D-B leads 30-14.

Dawson-Boyd scores on a 4 yard run. 2-point conversion is good. Blackjacks lead the Rebels 30-7 with 4:39 left in the third quarter.