Rebel Pride winners Kane Hoffman, Jensen Grogan and Austin Reese each got to choose a friend to go on a police car ride today! Special thanks to Murray County Chief Deputy Heath Landsman and Slayton Police Chief Jeremy Steinle for helping make this fun event possible.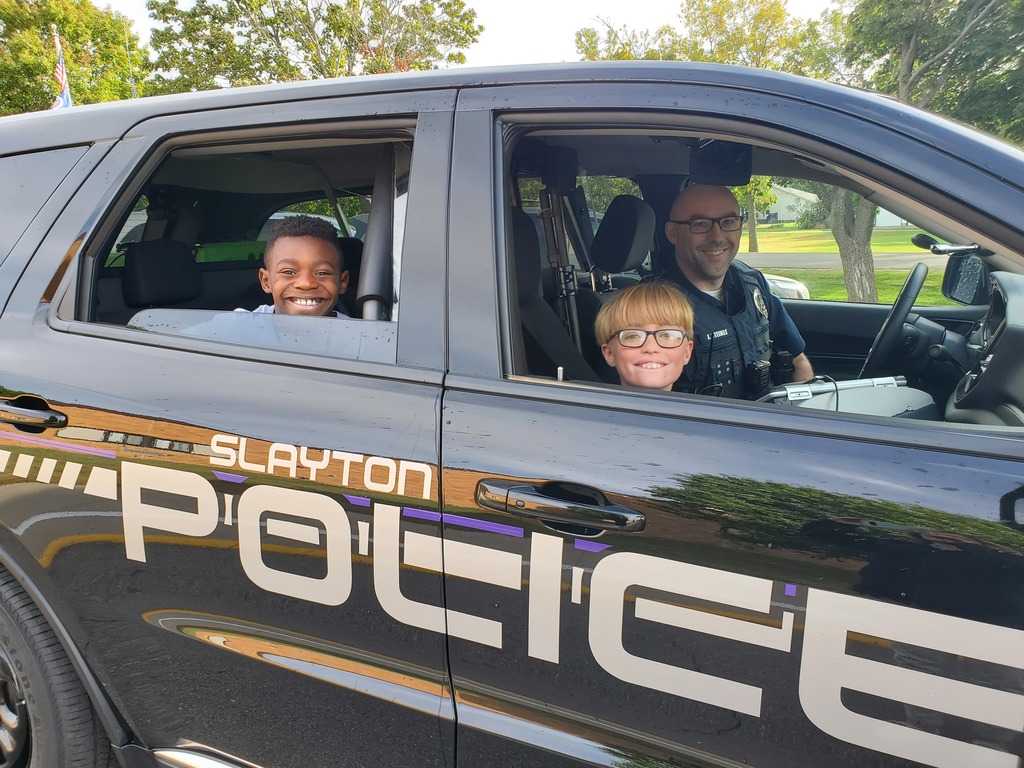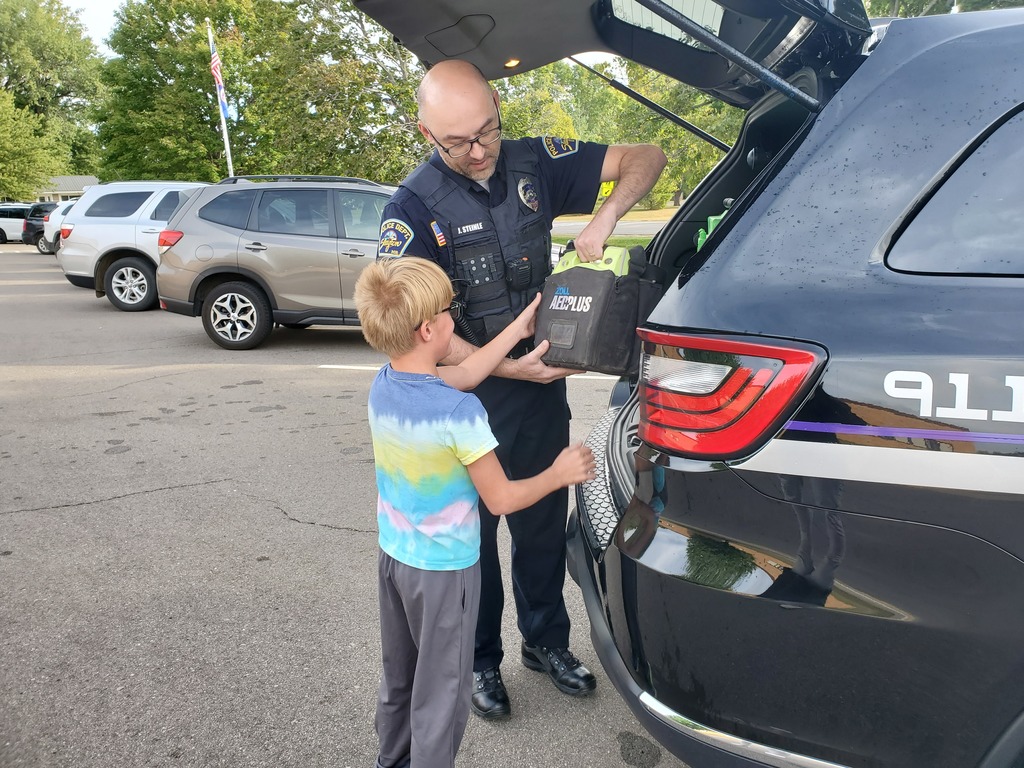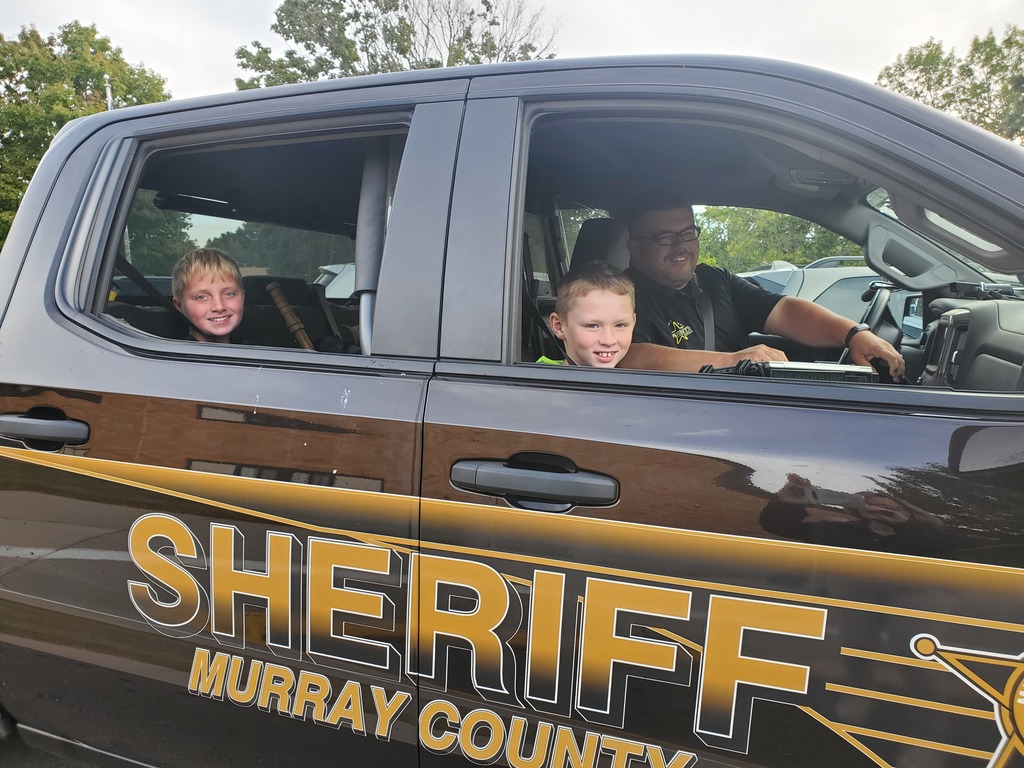 Doesn't get much better than this. HPER class had the opportunity to golf at the Slayton Country Club this morning!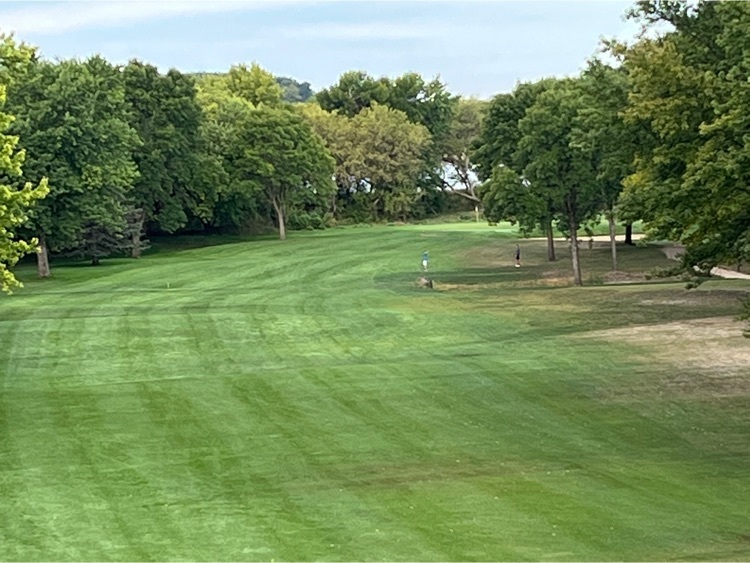 Our Rebel Pride winners, Kali Bixby and Zeplin Baumberger chose to "Soak the Teacher" for their reward this week! A 90 degree day yesterday was perfect to toss splash balls at Mr. Wieneke & Mr. Siedschlag. We thank them for being such good sports!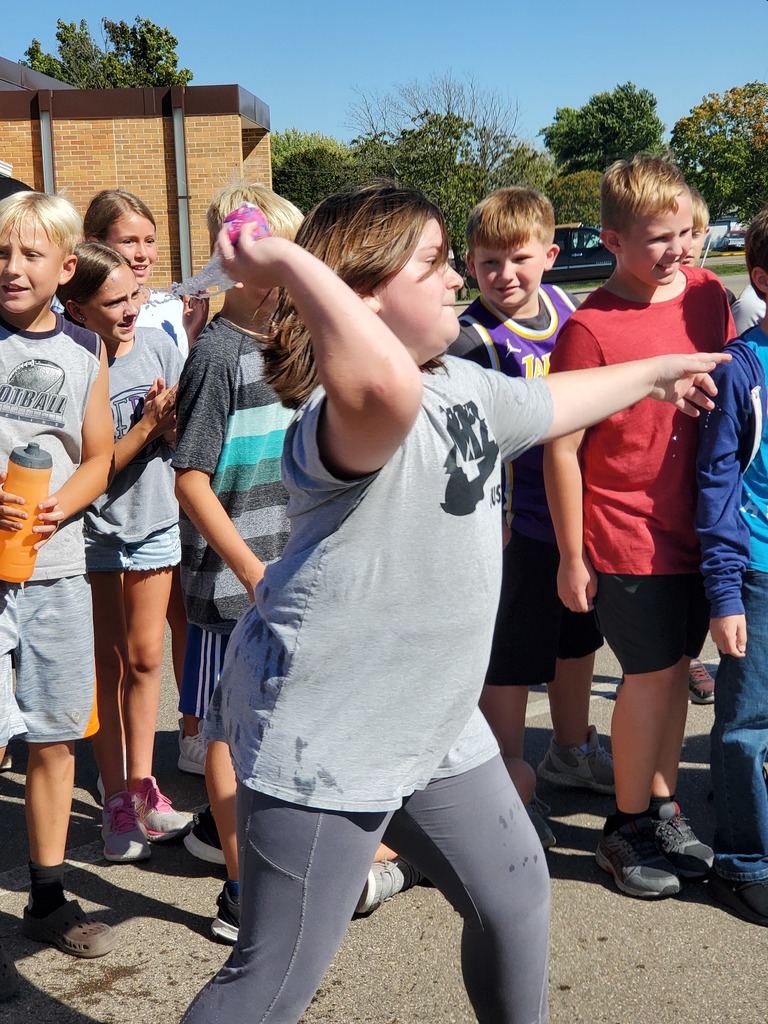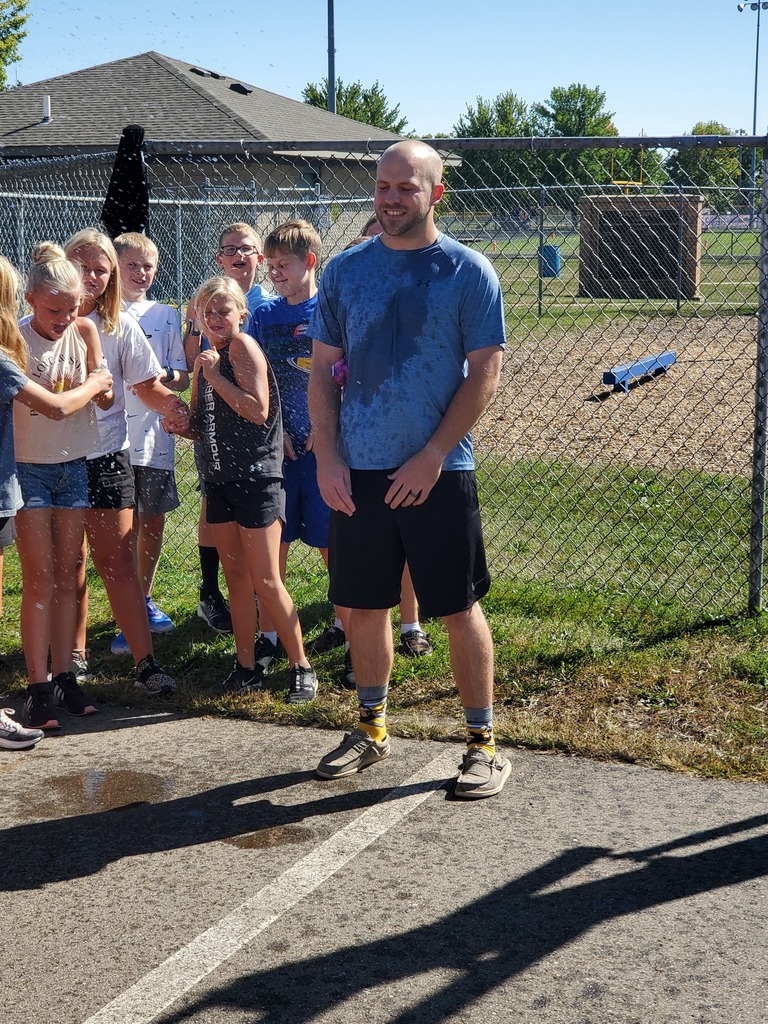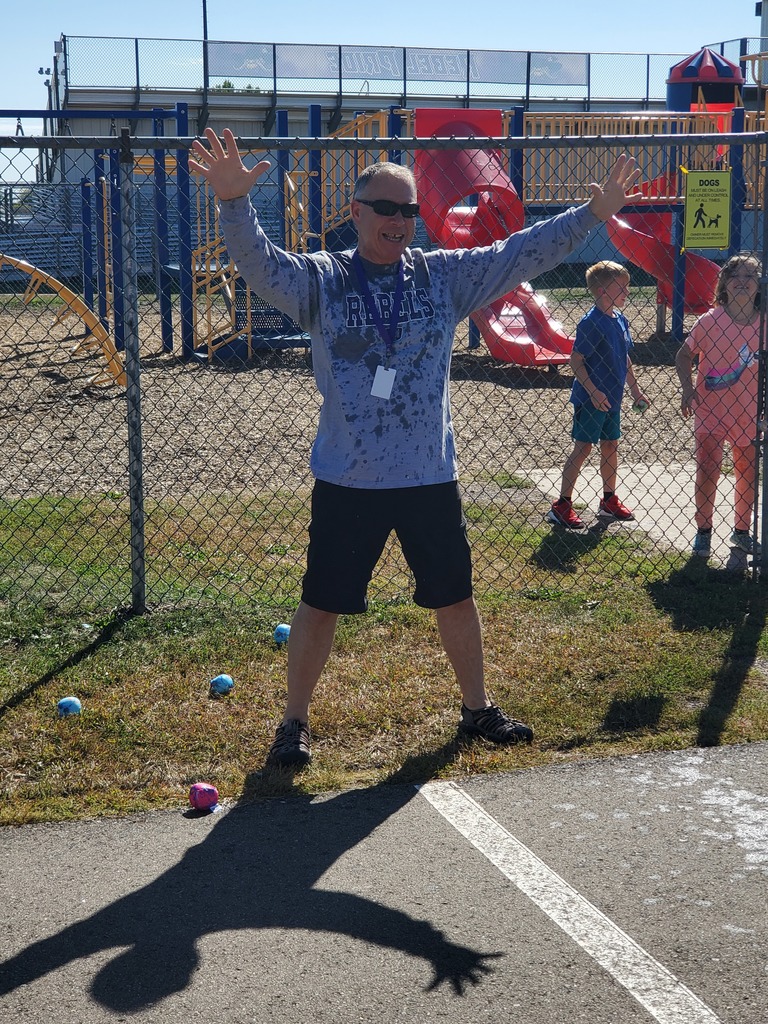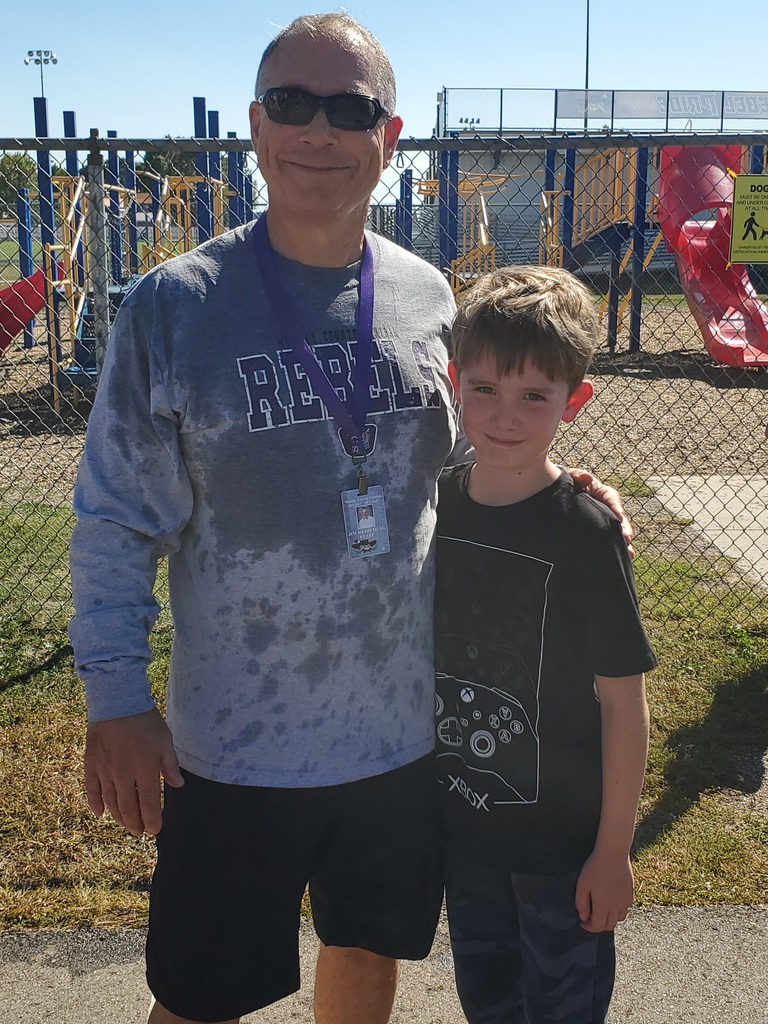 Rebels take the 5th set 16-14! Way to go rebels!
Rebels volleyball take fourth set 25-23. Onto 5th set
Rebels volleyball lose third set 12-25.
Rebel Varsity volleyball lose second set 20-25 to RRC
No team results from Madison, but individual results are as follows. Holland Vogel first in Jr high girls , Alex Betz first Jr high boys, Amanda and Ashley Overgaauw first and second in girls varsity, Evan Bumgardner 7th in boys varsity. Team results will come later.
Rebels Volleyball Varsity take the first set 25-15 over RRC.
Rebel B-squad Volleyball travels to RRC tonight and take the win 2-1 with the scores of 23-13, 25-20 and 16-18. Go rebels!
Rebels travel to RRC tonight C-squad takes the win 2-1 with the scores of 25-13, 25-14 and 12-15.

This is one last friendly reminder of the early dismissal from school tomorrow (Wednesday) Sept. 21st @ 12:15 p.m. for students due to the teacher in-service training.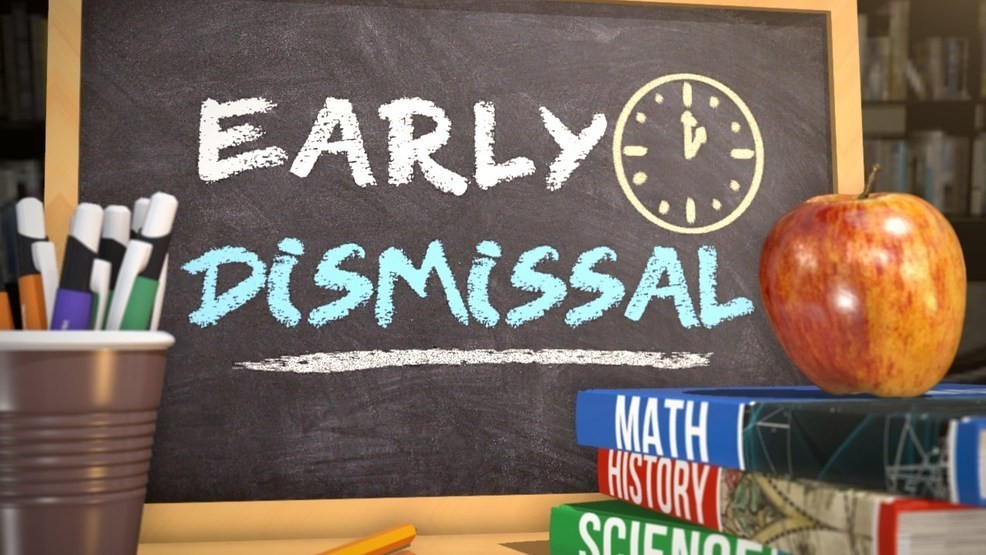 Good luck today to the MCC volleyball team as they travel to Lamberton to take on the RRC Falcons. C-Squad will start at 4:45pm. For those interested in streaming the Varsity game tonight it can be streamed on Christensen Broadcasting starting at approximately 7:00pm. Here is the link:
https://christensenbroadcastingllc.com/sports/?B=410463
Here is the program link:
https://5il.co/1i6q6
Go Rebels!
Good luck to the MCC junior high football team as the host the RTR Knights today. 7th grade will kick off at 4:30pm followed by 8th grade. Go Rebels!
Good luck to the MCC/F Warrior cross country team as the travel to Madison to compete today. Running will start at 4:30pm and have a rolling schedule. Go Warriors!
Congratulations to our Elementary Rebel Pride winners for the week! Taci Ossefort, Caden Homan, Madyson Kruger, Theron Laleman, Kali Bixby, Austin Reese, Zeplin Baumberger, Kane Hoffman, Piper Harmsen and Jensen Grogan. Thanks for being Respectful, Responsible & Ready to Learn!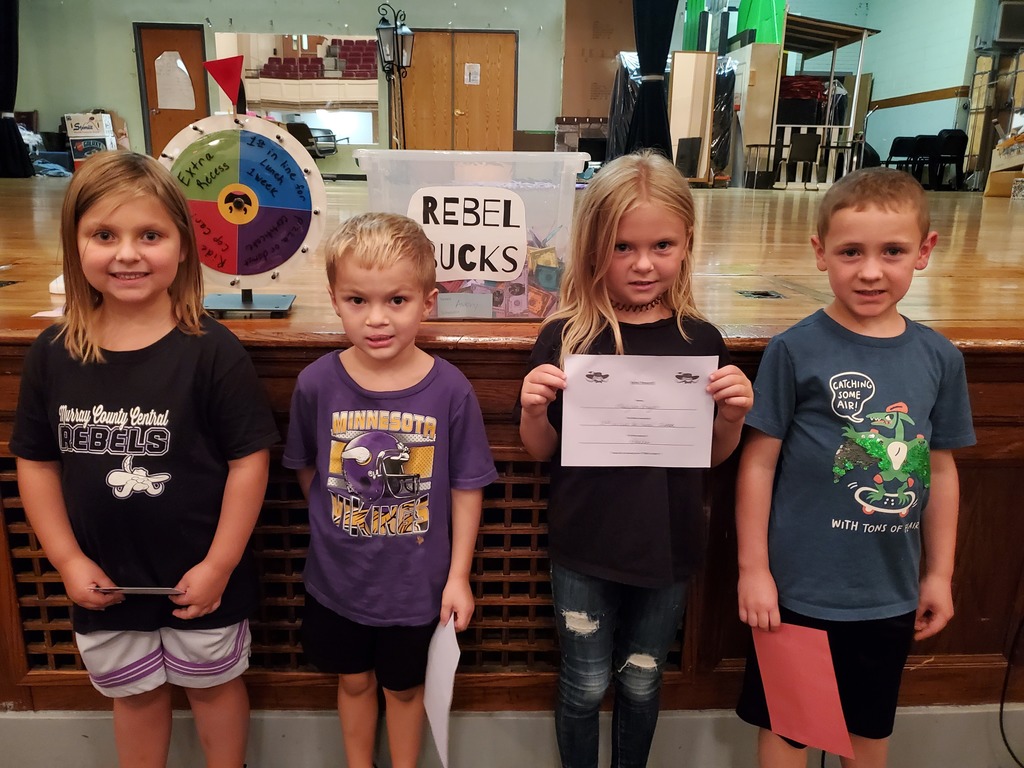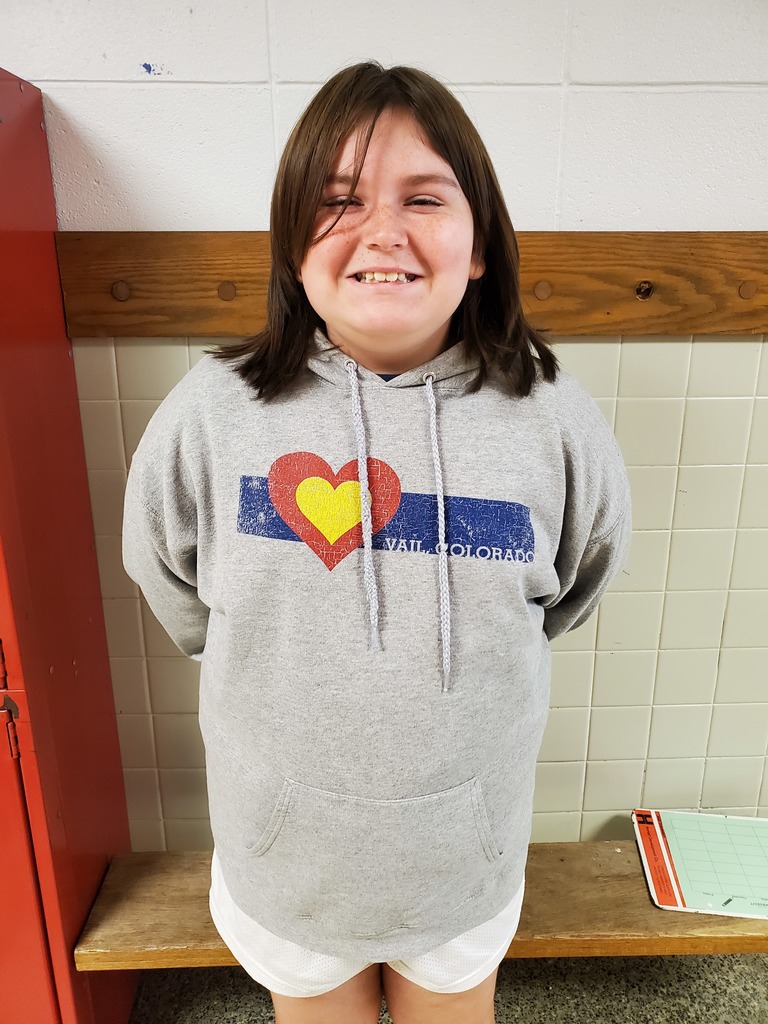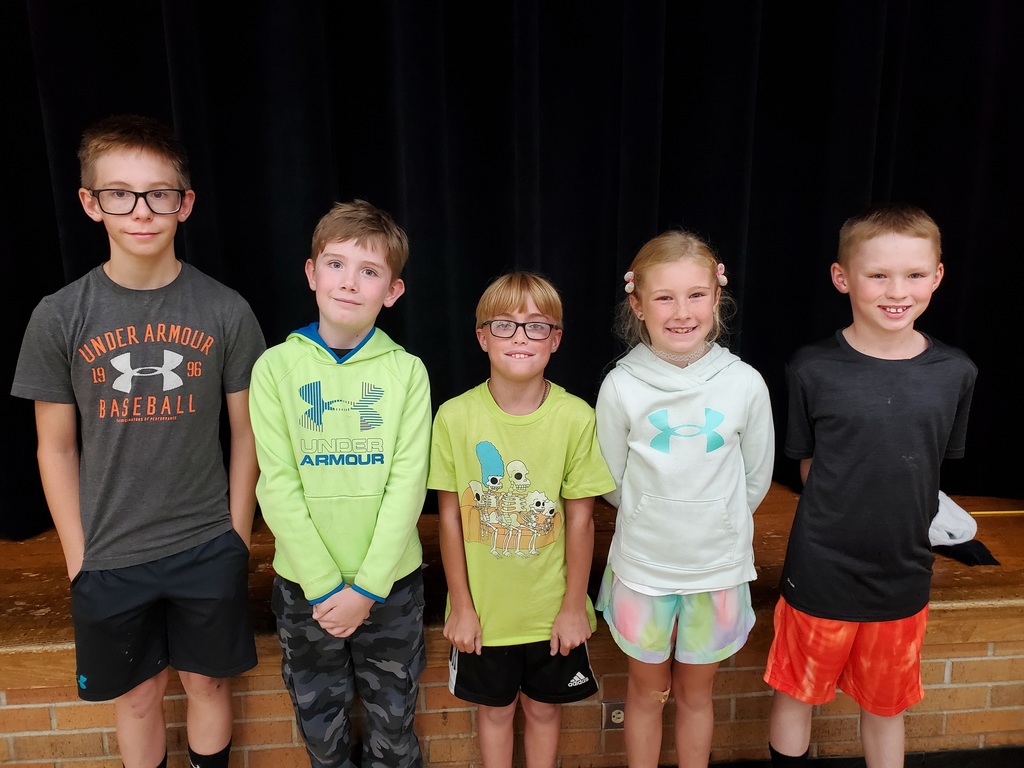 Good luck to the Rebel JV football team as they travel to Tracy to play the TMB Panthers. Kick off will be at 5:00pm. Go Rebels!
Congratulations to the MCC C-squad volleyball team as they took home third place in the Tracy tournament. They defeated Dawson-Boyd, fell to Canby and beat BOLD in the third place match. Rebel proud!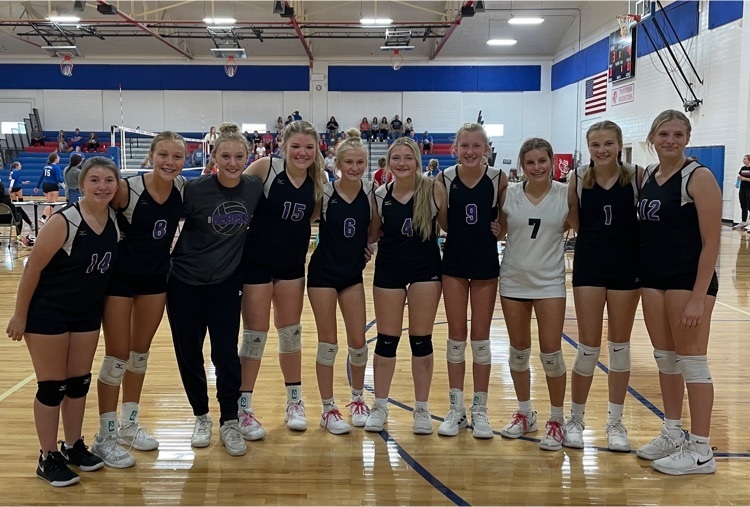 MCC played in the JCC tournament today and lost all three games. Lost to New Ulm 22-25, and 16-25. Lost to Triton 23-25 and 17-25. Lost to JCC 14-25 and 8-25.
Good luck today to the MCC volleyball teams as they are competing in area tournaments. Varsity will be in Jackson, C-Squad will be in Tracy and junior high will be in Marshall. Go Rebels!