Lady Rebels B-Squad take the victory over the WWG Chargers 45-38.

At halftime B-squad is down 29-16.

C-squad takes the win against Canby 44-34!
Congratulations to the Elementary Rebel Pride Winners of the week! Brody Hoffmann, Damien Opdahl, Elliot Plotz, Zuri Jahnagile, McKinley Plantz, Mahlya Flanigan, Noah Brands, Micah Tentinger & Brenner Schryvers.

Arby's Roast Beef meal will be served on Thursday, Feb. 2 when the Rebels take on HLO/Fulda in a girls and boys basketball doubleheader! Details are included in the flyer.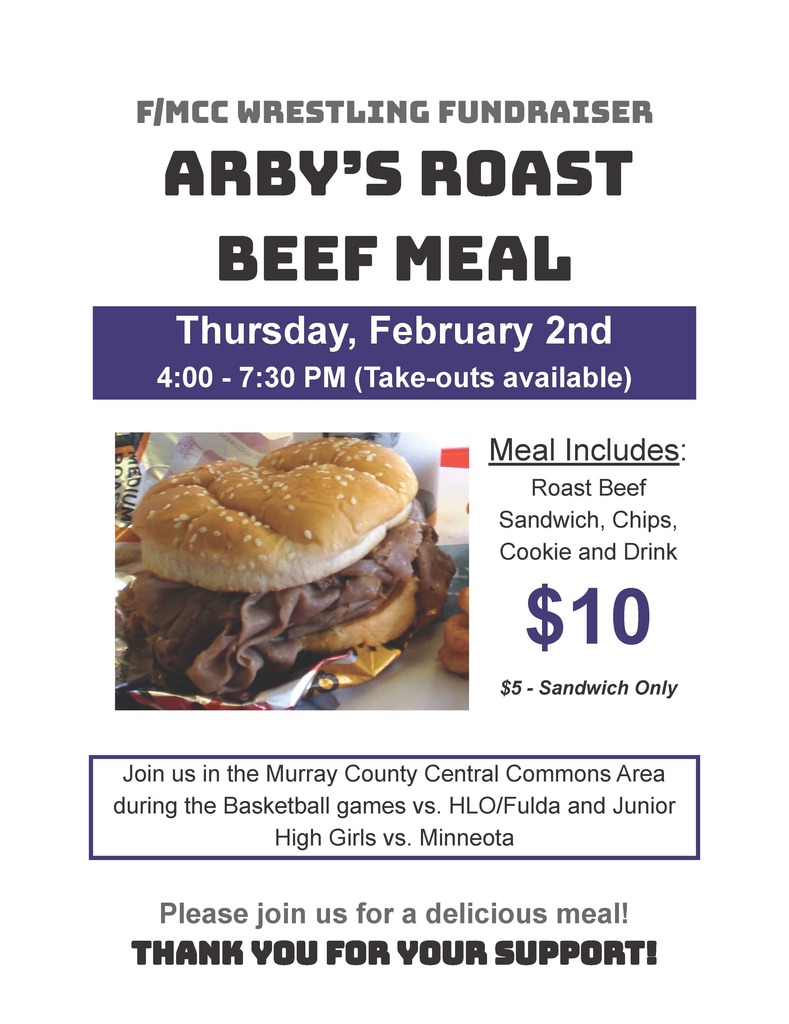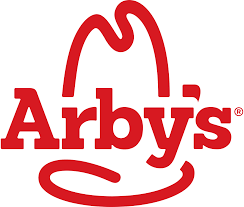 Staff Profile of the Week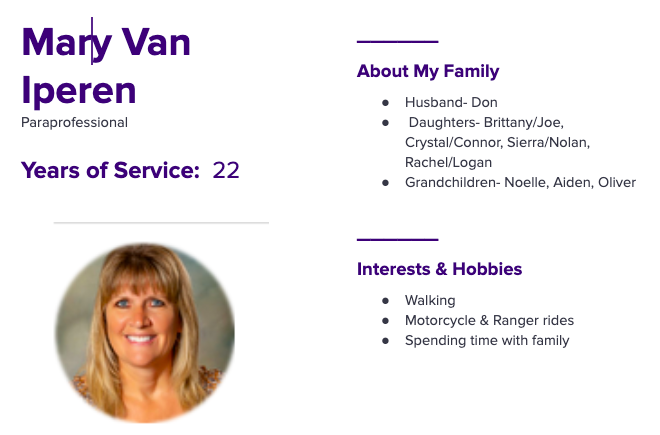 Good luck to the Rebels boys basketball team as they travel to Canby to play the Lancers. C squad will tip off at 4:45pm followed by JV followed by Varsity. Christensen broadcasting will not be streaming the game. Here's a program link:
https://5il.co/1mac6
Go Rebels!
Good luck to the junior high basketball teams as they battle the Adrian/Ellsworth Dragons. The games will tip off at 4:30pm. The girls will host A/E in the competition gym and the boys will travel to Adrian. Go Rebels!
Good luck to the MCC Senior High Knowledge Bowl teams as they travel to Tyler for their competition. Go Rebels!

Varsity takes the win against HLO/F 79-51!

At halftime varsity is up 38-25 against HLO/F.

B-squad takes the win against HLO/F 52-13.

Warrior Wrestling Results from the 9th Grade League Section Individual Tournament: The Warriors finished first as a team with 225 points. Individual place winners were: 88- Mason Kirchner- 6th 94- Kaston Clarke- 4th 106- Thomas Pruitt- 5th 113- Brayden Gilb- 5th 120- Teague Meyer- 3rd 132- Lucas Kuball- 1st 138- Noah Mathiowetz- 2nd 145- Quintin Lewis- 1st 152- Carson Lewis- 4th 160- Jaxon Wendorff- 5th 170- Luke Iverson- 1st 189- Westin Kruger- 4th 285- Colby Kesteloot- 1st Congratulations to Lucas Kuball, Noah Mathiowetz, Quintin Lewis, Luke Iverson, and Colby Kesteloot for qualifying to the 9th grade league individual state tournament being held at Champlin Park next weekend.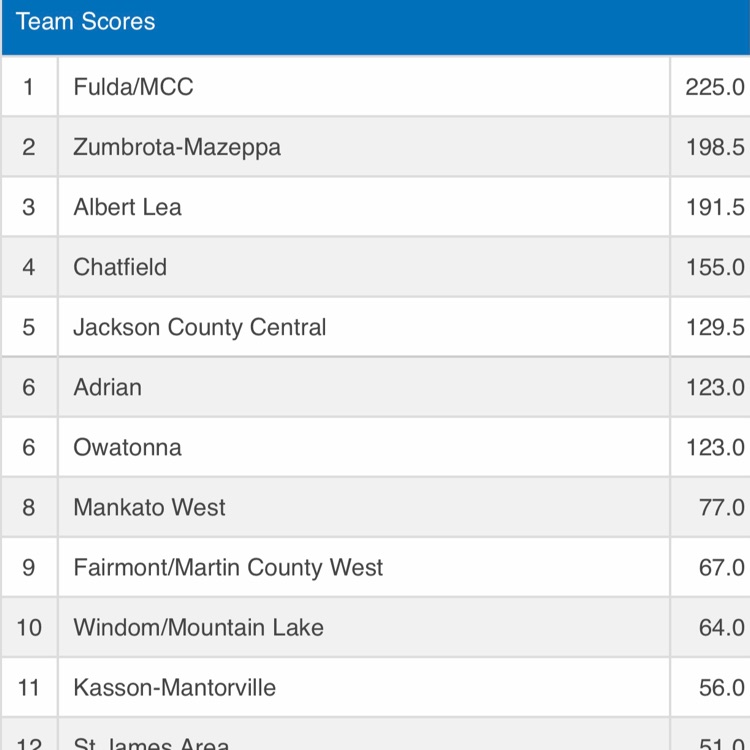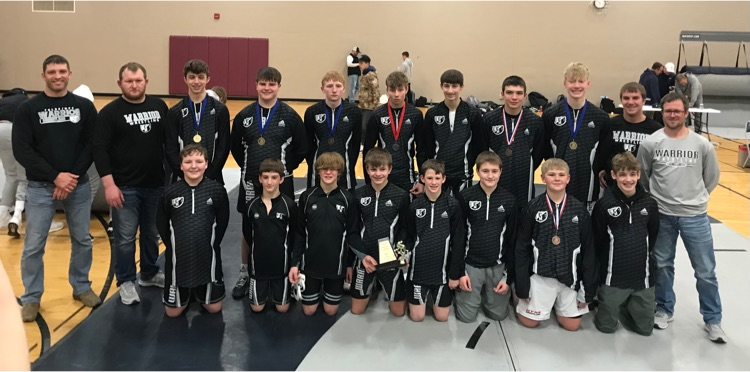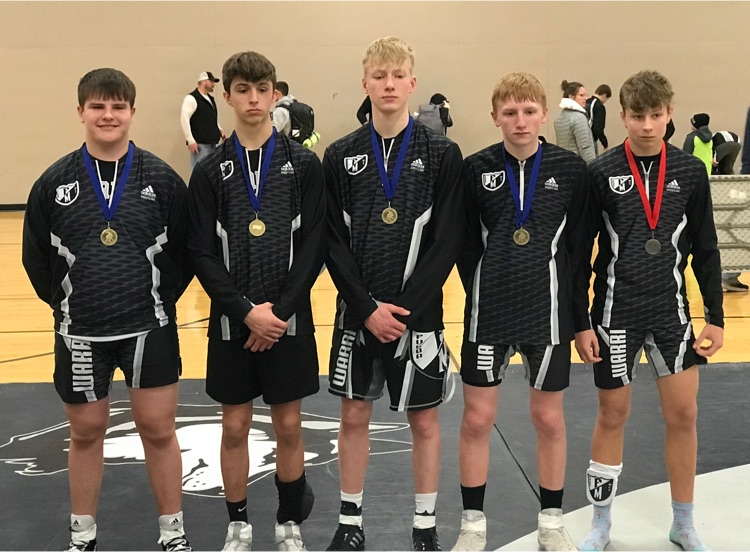 One Act Play SubSection Champions Today! 1st Place! Moving on to Sections next week. Come see our play "Orphan Trains" on Friday 2/3/23 at 7:00.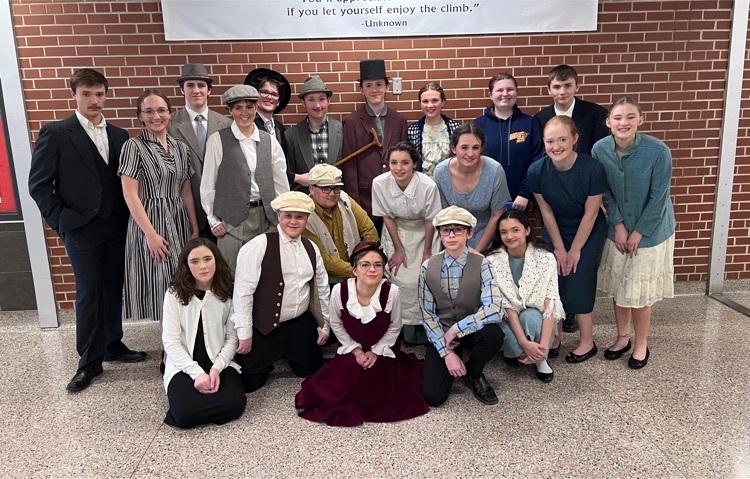 Good luck to the F/MCC wrestlers as they travel to Jackson for a 7-9 grade Regional tournament. Good luck Warriors.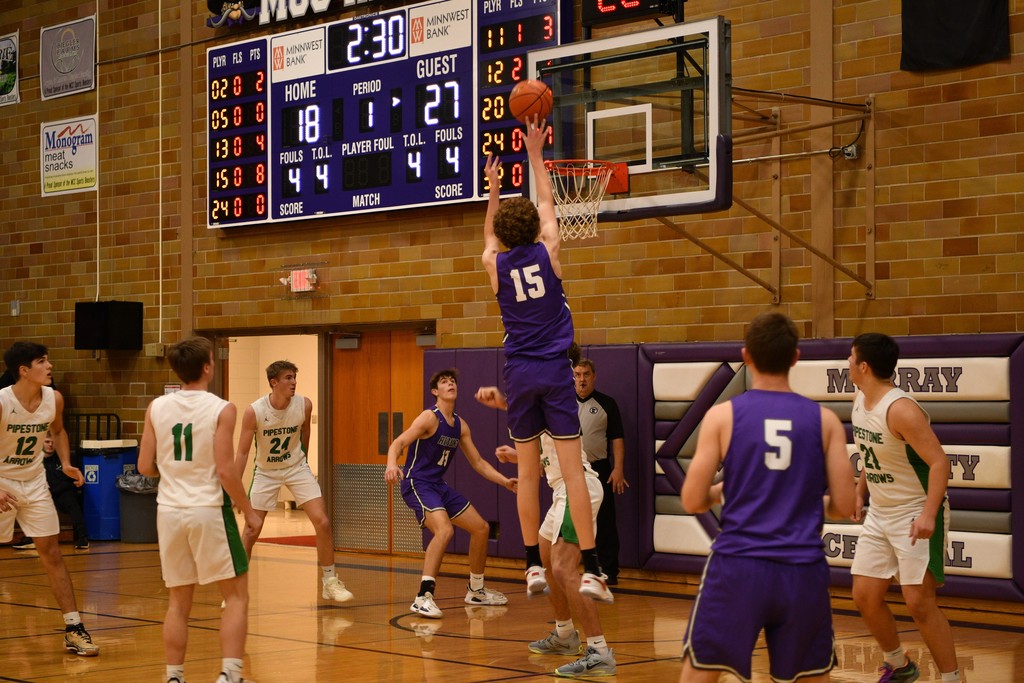 Lady Rebels Varsity takes the fall 47-59 to HBC.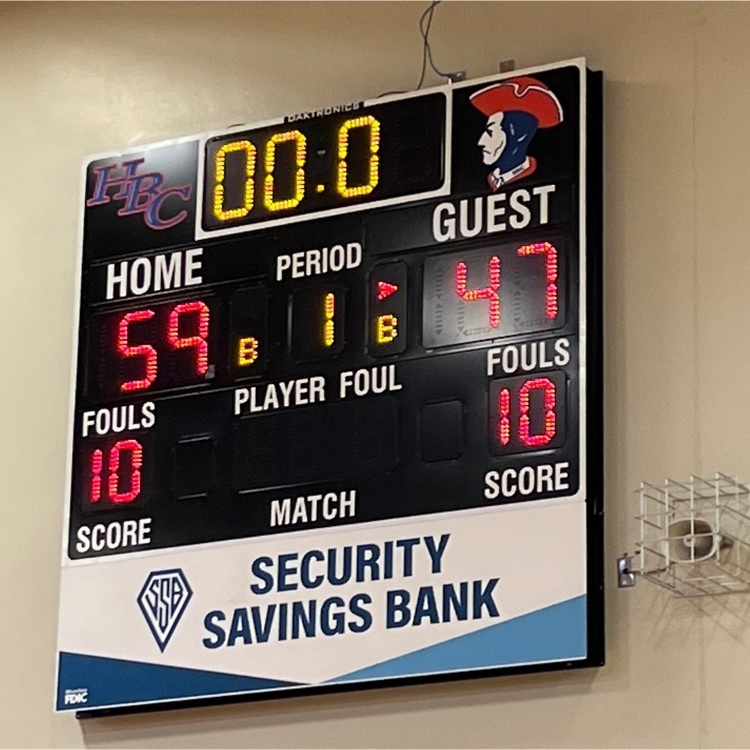 Warrior Wrestling results from Red Rock Central tournament: 106- Thomas Pruitt- 5th 113- Kaden Landsman- 3rd 126- Torrin Clarke- 2nd 132- Denver Ash- 4th 138- Aiden Lorenzen- 4th 170- Carson Klein- 3rd
Lady Rebels Varsity up at halftime 26-23 against the HBC Patriots