Please read the attached letter regarding the anticipated move back to Hybrid Learning for grades 7-12 starting on Monday, November 30th.
https://5il.co/ncg0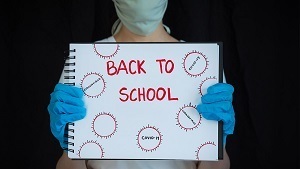 Staff Profile of the Week!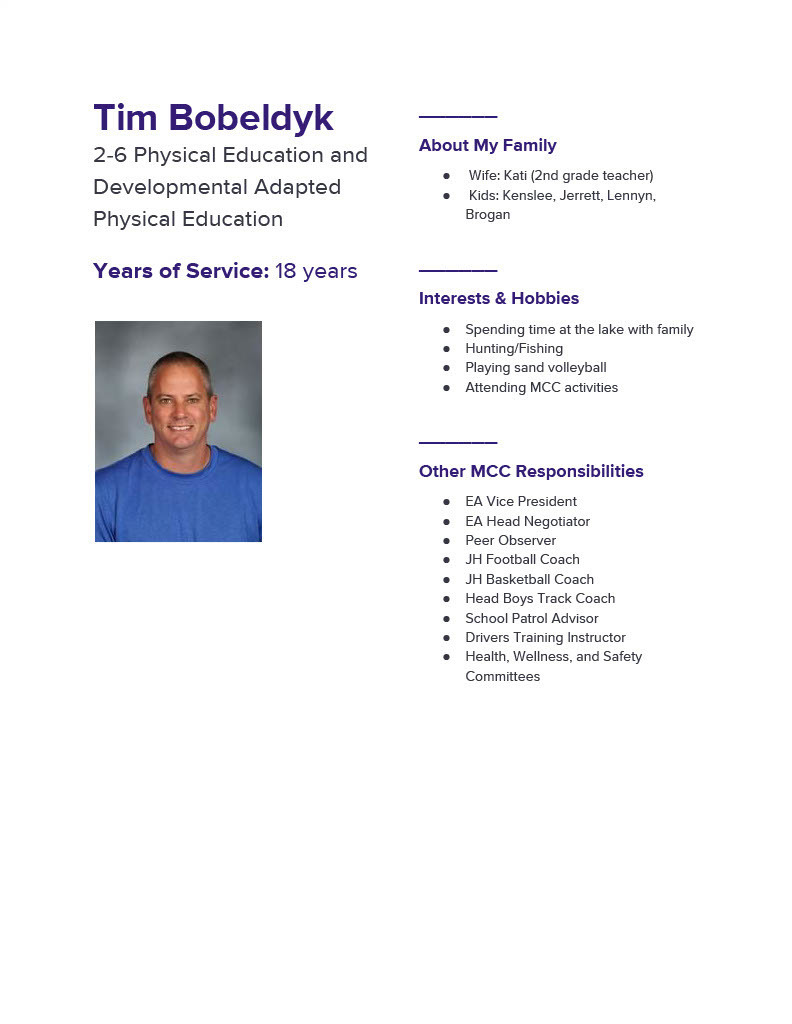 Section 3A Final: Wabasso 28, MCC 15.

At the end of the third, Wabasso leads MCC 15-8.

At the half, Wabasso leads MCC 9-8.

MCC Schools has an opening for a special education paraprofessional beginning as soon as possible. This position is working with students through the end of this school year. Please visit our website at
http://www.mcc.mntm.org/
to fill out an application or stop by West Elementary to pick up an application. Position is open until filled. Please contact Todd Burlingame at 507-836-6450 ext. 5102 with any questions.
MSHSL Statement on 2020 Volleyball and Football Seasons The Minnesota State High School League has determined that the volleyball and football seasons conclude on Friday, November 20, 2021. The MSHSL recognizes the challenges and interruptions that have impacted this year's football and volleyball seasons. The League's goal of providing an experience in all activities will continue. Unfortunately, the volleyball and football experiences for the student-athletes came to an end due to the COVID-19 case rates in Minnesota and the Governor's Executive Order 20-99. The League thanks all students, coaches, officials and activities directors for their work in navigating this difficult and unpredictable season.



REMINDER: Starting on Wednesday, November 25th and each Wednesday following, school will be dismissed at 12:15 p.m. from the Central Building and 12:30 p.m. from West Elementary. ● After School Care will be available for any students' grades K-6 that may need this service. This service will be available from 12:15 p.m. until 6:00 p.m. on Wednesday's and the fee for that day is $10 per student. Sign-up for after school care can be arranged by contacting Larisa Smith at
Larisa_Smith@mcc.mntm.org
. The deadline to sign up will be Friday, November 20th at 12:00 p.m.

Staff Profile of the Week!

As a result of Governor Walz Executive Order 20-99, all youth and high school sports will be put on hold from Friday Nov. 20th at 11:59 p.m. until Friday Dec. 18th at 11:59 p.m. Football will play its final game on Friday vs. Wabasso at 6:00 p.m. (Section Championship). Volleyball's season is unfortunately over. Winter sports along with youth sports and community education activities may start on Dec. 21 at the earliest depending on state and local health situations.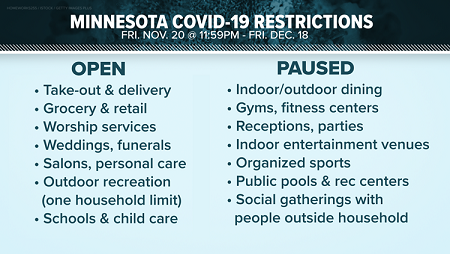 MCC will be playing Wabasso on Friday night starting at 6:00pm for the section championship. Spectator protocols will still be in place. Go Rebels!

Good Morning, I just wanted to resend the link to our Distant Learning Schedule to everyone.
https://5il.co/n0xg
  Remember that students still need to be doing the attendance and work for classes that are not meeting live each day in order to be marked present.   For those classes that are meeting live students need to be logging and showing up each day (online) to be marked present.  If there are connectivity issues with your internet please let your teacher know. If a student is sick and cannot do the work that day please give Nichole in the office a call.  Please let us know if have any questions regarding this schedule. Thank you.

IMPORTANT MESSAGE: It is still very critical that even during the Distance Learning period that the health office is contacted immediately if a student or household member is ill with COVID like symptoms, is being tested for COVID, or has tested positive for COVID. This is critical in determining return to school dates, helping reduce spread and to get our students back in the buildings. Your help and cooperation is greatly appreciated!


Attached is the video link to our 2020 virtual MCC American Education Celebration. Congratulations to all of our student honorees, academic recipients, and award winners. Also attached is the program to this year's celebration.
https://youtu.be/IiFMu8t_4Ng
https://5il.co/n4vc
Support Person of the Year: Elissa Wieneke Paraprofessional of the Year: Betty Van Peursem Friend of Education: Slayton Fire Department Retired Educator of the Year: Diane Bergerson Teacher of the Year: Davina Ethridge Wall of Fame Inductee: Tom Mesner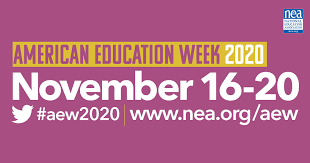 Please click on the link to see this year's Minnesota Honor Society induction ceremony. Congrats to all of our inductees!
https://youtu.be/2gQ9b_7t9LA

Tips for celebrating Thanksgiving safely this year.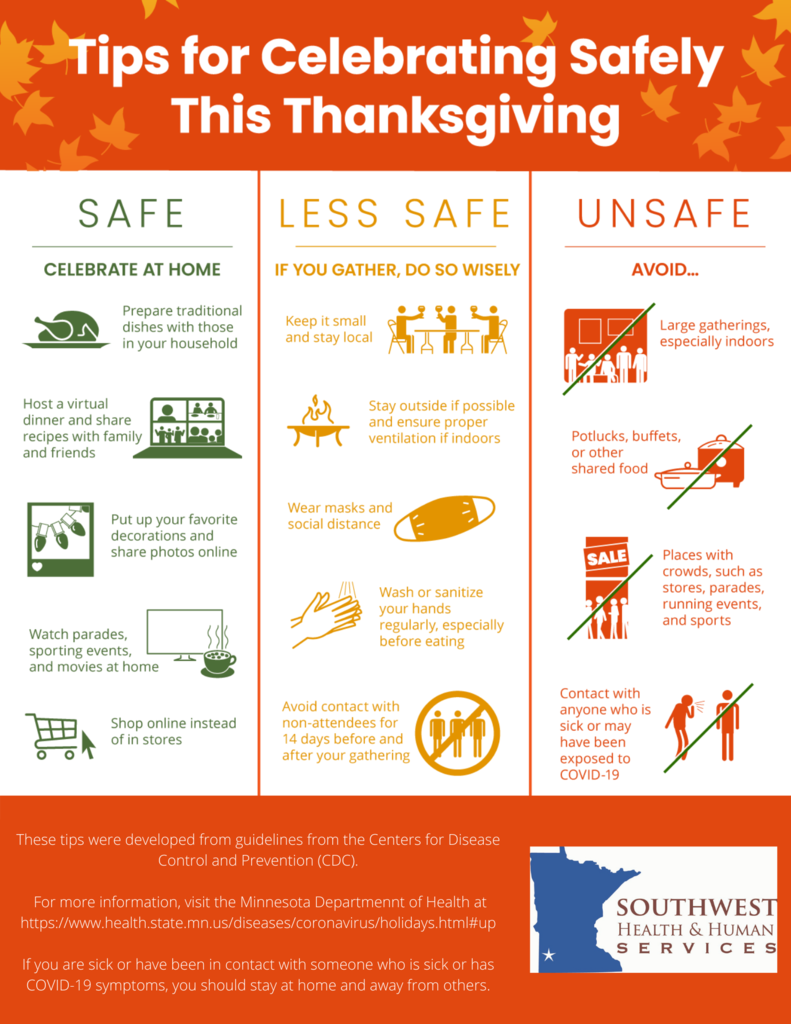 Please read the attached letter regarding calendar changes starting on November 25th.
https://5il.co/n2gt