After 2 rounds the MCC Knowledge Bowl team is in 12 place with 2 rounds to go!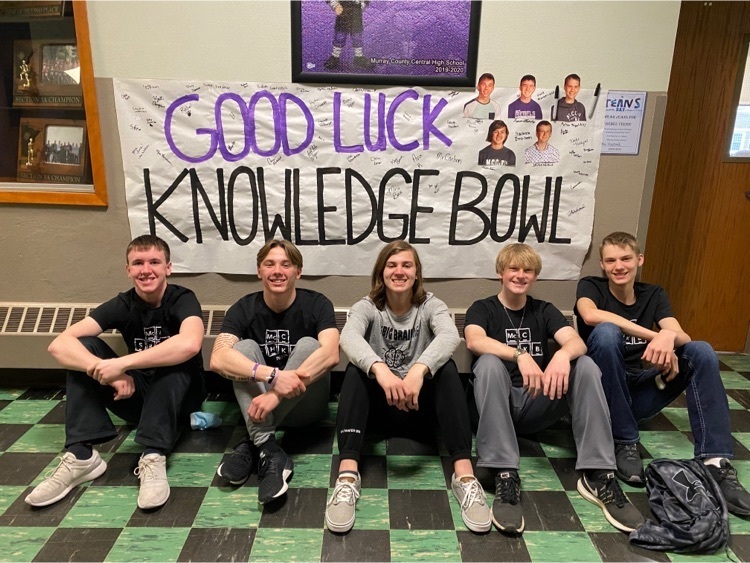 Good luck to our State Knowledge Bowl team of Dawson Blankenship, Rylan Engelkes, Logan Steinle, Jaden Wendland & Dante Damm has the compete in the State Knowledge Bowl Competition. Here is a link for the video we shared with them this morning!
https://youtu.be/nywhwhG0xOs
Due to poor course conditions the golf meet scheduled for today in Sanborn has been postponed! Golfers will meet at the clubhouse after school!
After the written round for State Knowledge Bowl, MCC is tied for 1st place! 4 rounds left! Go Rebels!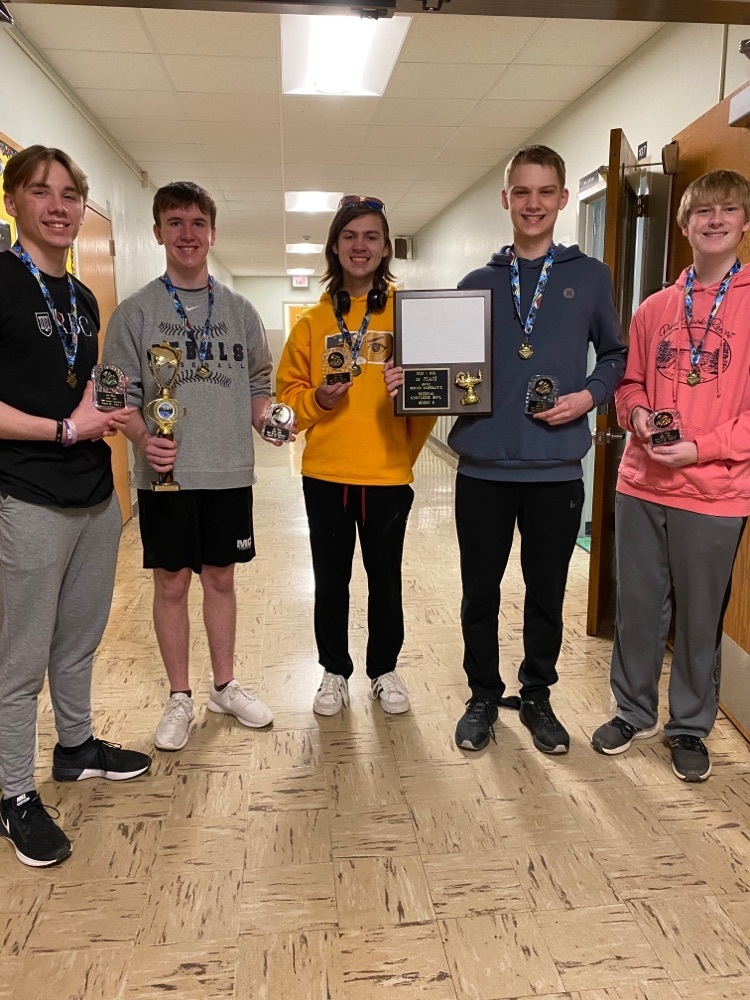 Spectator notice for all spring activities as of April 7, 2021. New guidance from the MSHSL, MDH and MDE states that for outdoor events ALL spectators at all outdoor events must wear a mask/face covering. Any questions please contact the Activities Office at 507-836-1737 or email Mr. Wajer. Thank you for your understanding.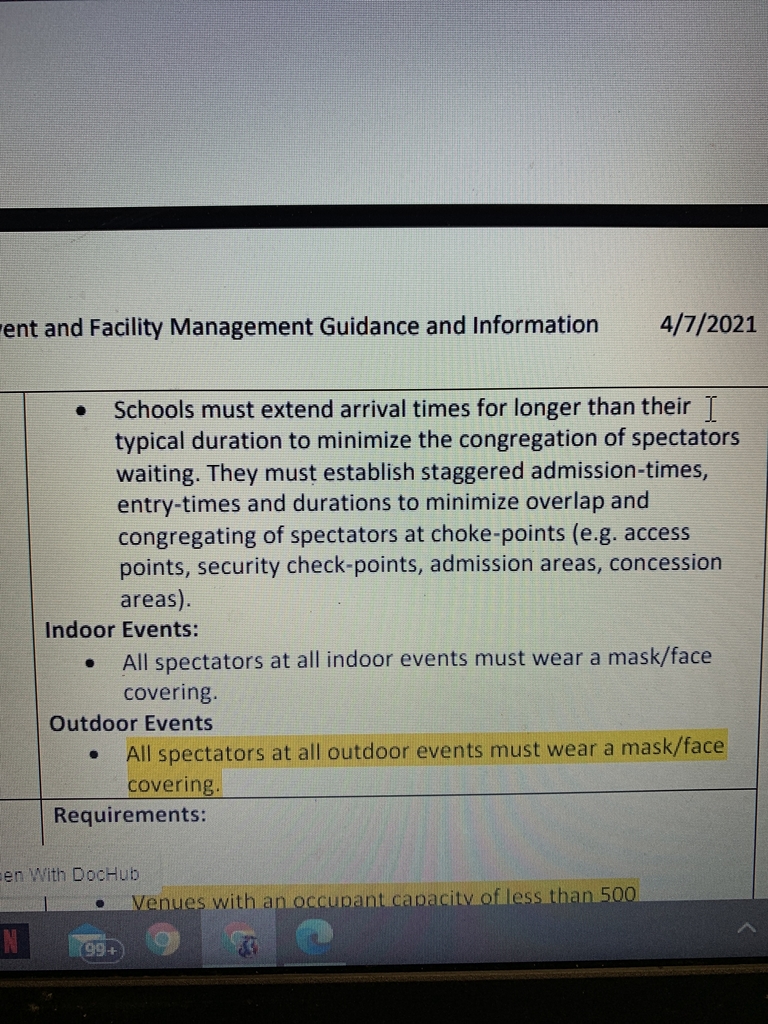 Tomorrow's AB baseball game vs Pipestone Area has been postponed to Saturday, April 10 starting at 1:00pm.
Junior high softball vs. Pipestone Area has been postponed to a date to be determined! They will also not have practice today!
Students working hard in greenhouse.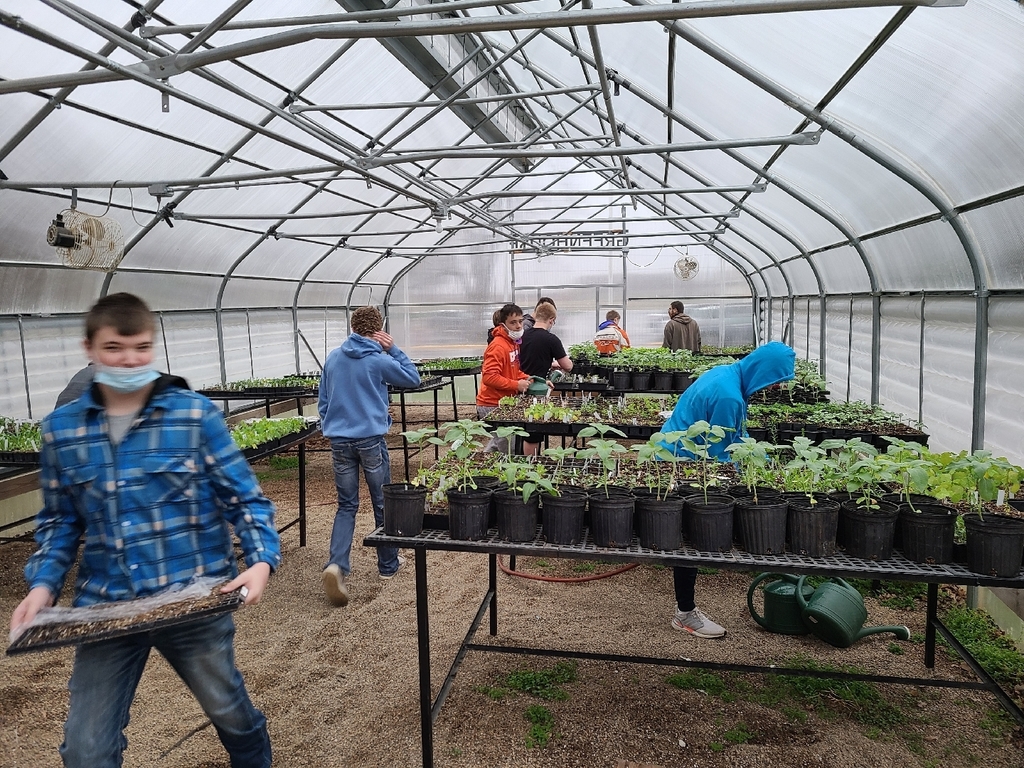 Congratulations to all who competed at Speech Subsections!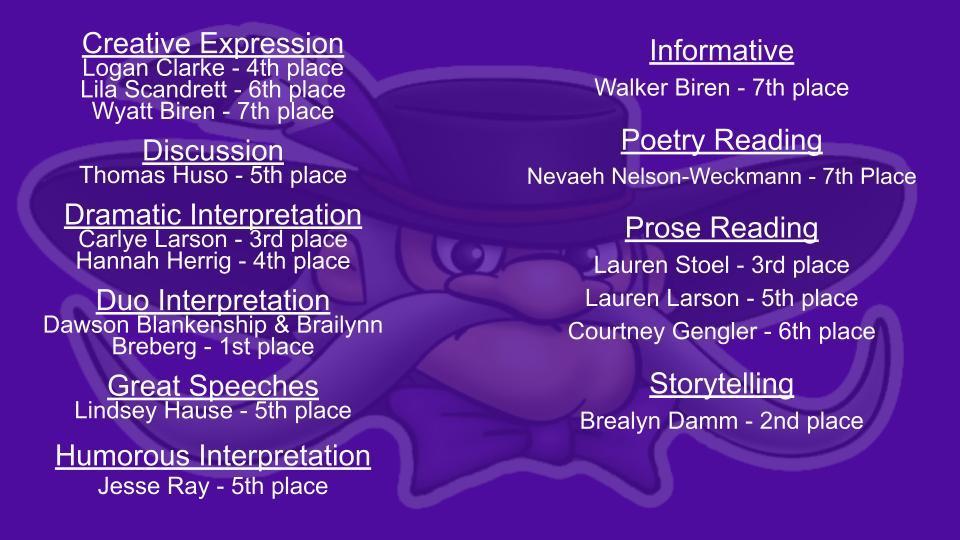 Red Rock Conference GBB All Conference Awards: Red Rock Conference Academic All Conference Team Award winners: Emma Johnson, Brynn Graphenteen, Bryn Hoekman, Amber Boock, Josie Harms Red Rock All Conference Honorable Mention - Brynn Graphenteen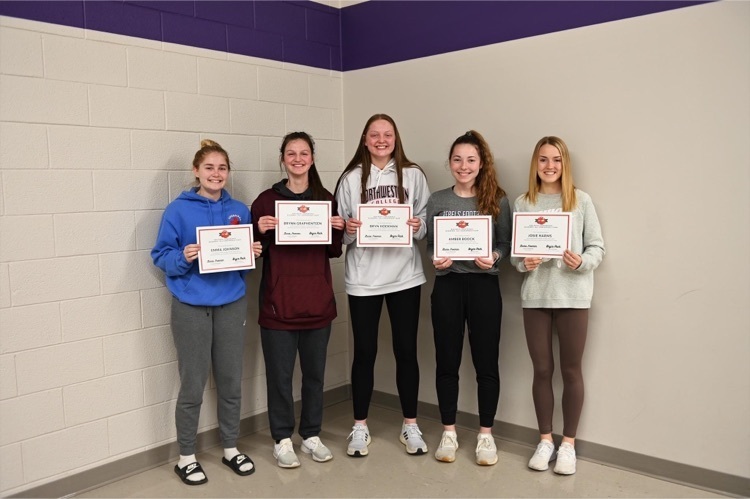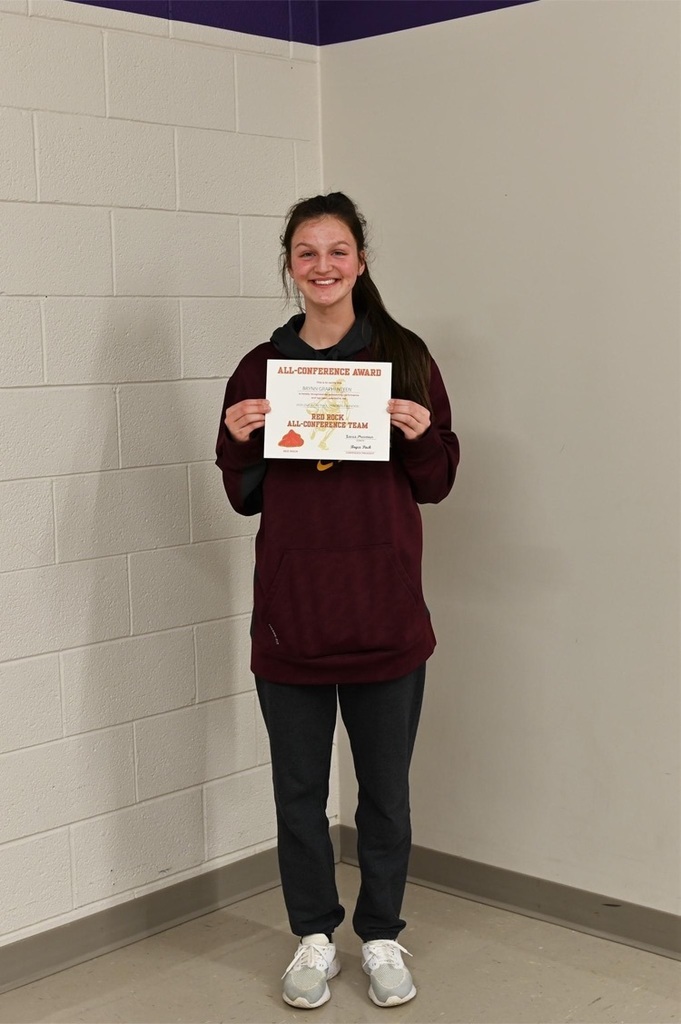 MCC Girls Basketball Banquet Letter Winners: 1st year letter winners - Josie Harms, Abby Overman, Seanna Swenson, Emily Rohrer, Emma Johnson, Mary Lou McNab, Casey Miller, Kahlen Larsen. Not pictured: Sophie Larson, Karlie Heezen. 2nd year letter winners - Brynn Graphenteen, Bryn Hoekman, Amber Boock, Madi Clarke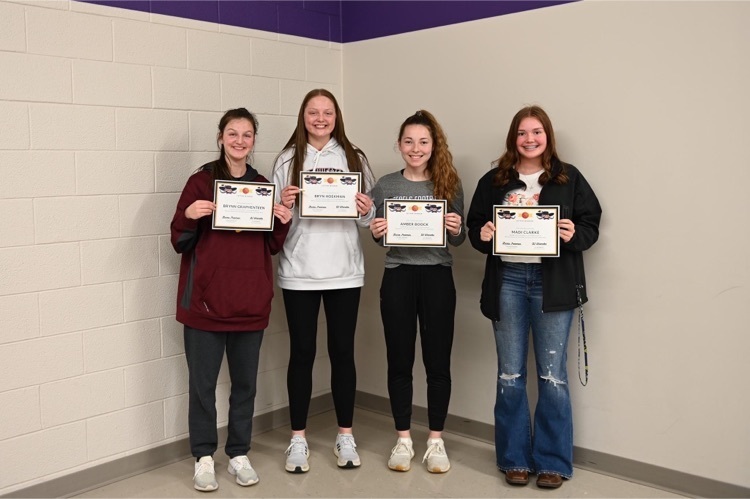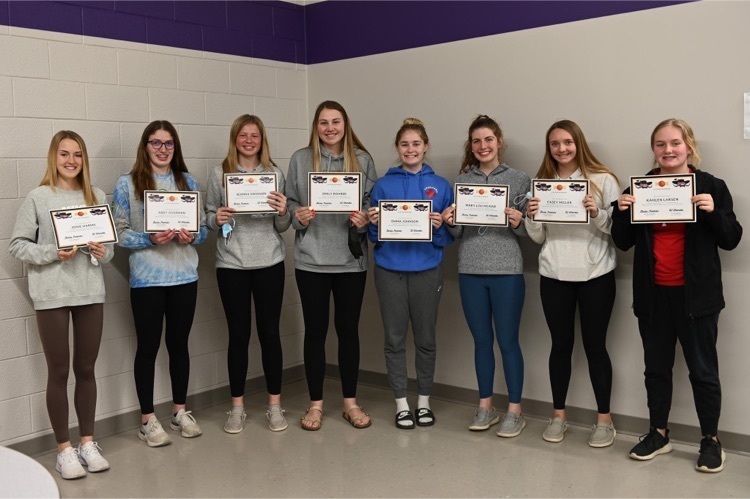 Congratulations to the 5th and 6th grade Zaner Bloser Handwriting contest grade level winners. 5th grade - Annie S. and 6th grade - Ruth E. Both girls' handwriting sample will now move to the state competition. Way to go!!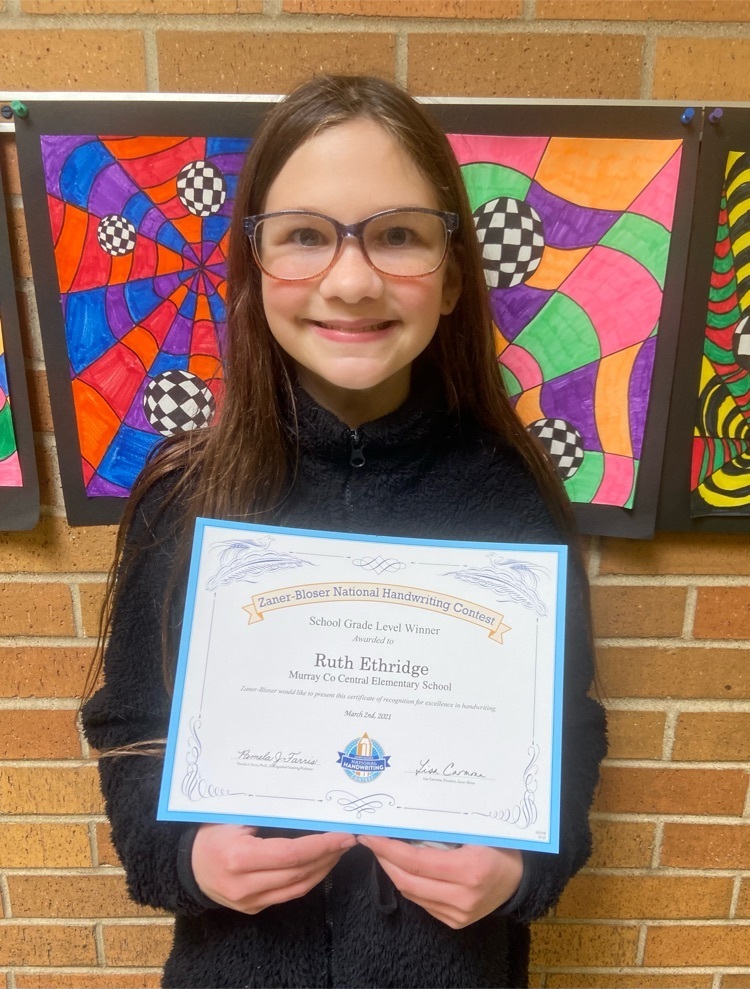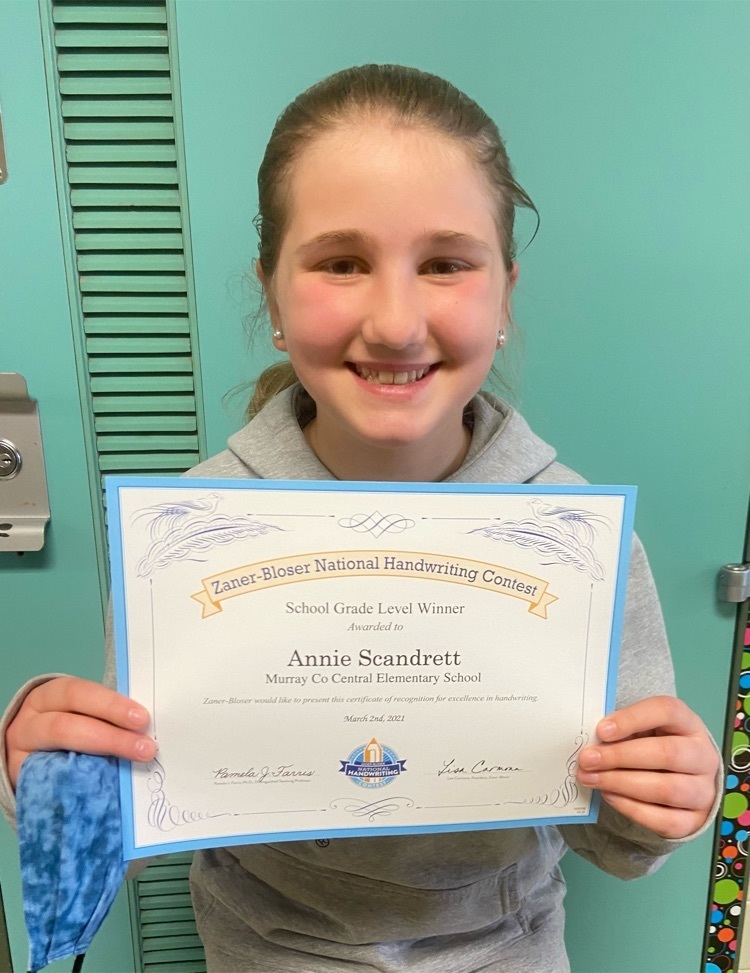 Minnesotans ages 16 and older are now eligible to receive the COVID-19 vaccine. Murray County Medical Center (MCMC) is offering a Pfizer COVID vaccination clinic on Wednesday, April 7th from 1 pm to 4:30 pm, with the second dose being administered on Wednesday, April 28th. To take advantage of this wonderful opportunity, please contact the MCMC clinic at 507-836-6153 to schedule your child's appointments. Children ages 16-17 are required to have authorized approval from a parent/guardian or be accompanied by a parent/guardian. Why receive the COVID-19 vaccination? Once fully vaccinated, if asymptomatic, you do not have to quarantine if exposed to COVID-19. Protect yourself and others from COVID-19 and help keep schools open. The vaccine is safe, free, and proven effective. One step closer towards ending the pandemic. Thank you for working together to slow the spread of COVID-19 by wearing a mask, washing your hands often, social distancing, staying home if you are ill and getting vaccinated. In Health, Amanda Tentinger LSN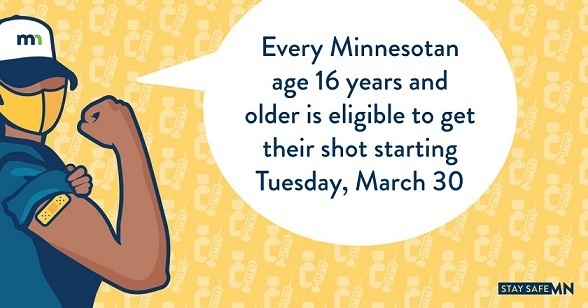 Staff Profile of the Week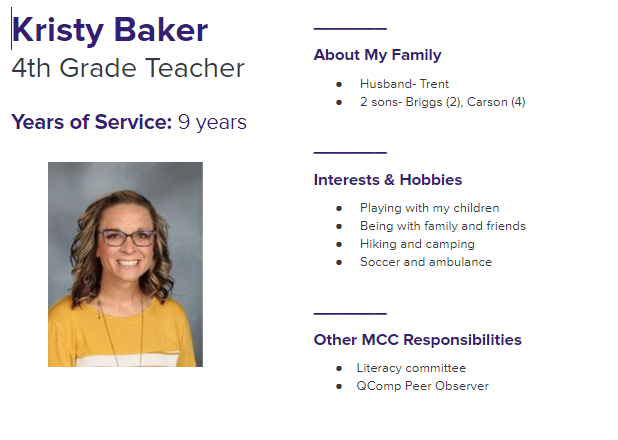 MCC Schools wishes everyone a very Happy Easter!

Congratulations to the MCC 1st - 4th grade Zaner Bloser Handwriting grade level winners. 1st grade - Camden W., 2nd grade - Cassandra S., 3rd grade - Emmarie J., 4th grade - Olivia K. Each students' writing sample will now move to the state competition.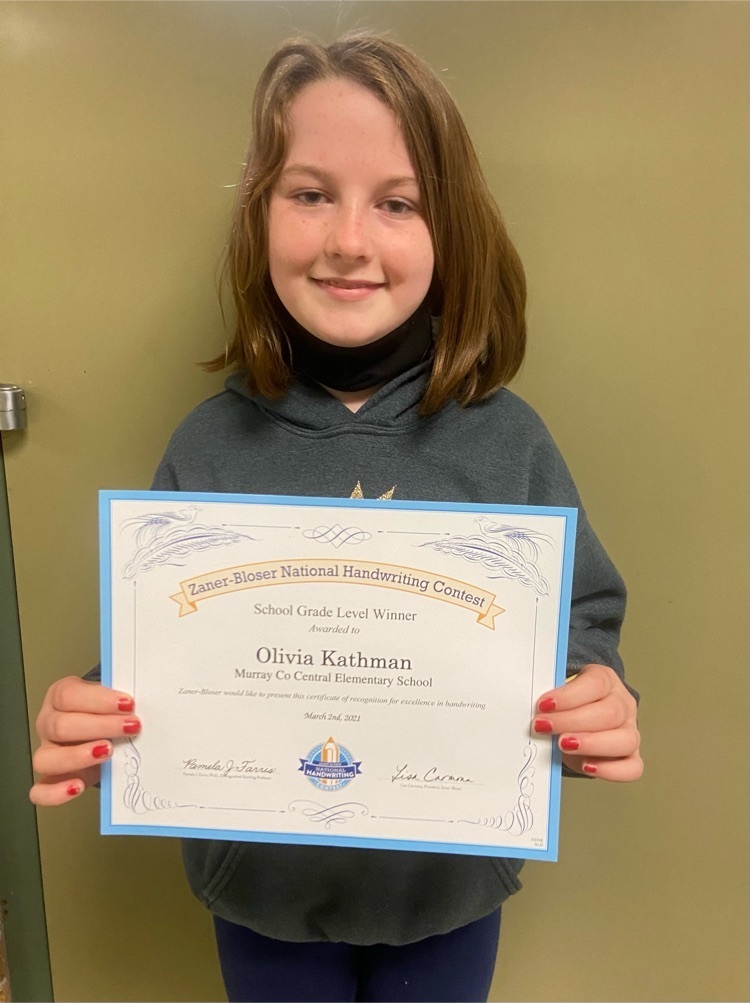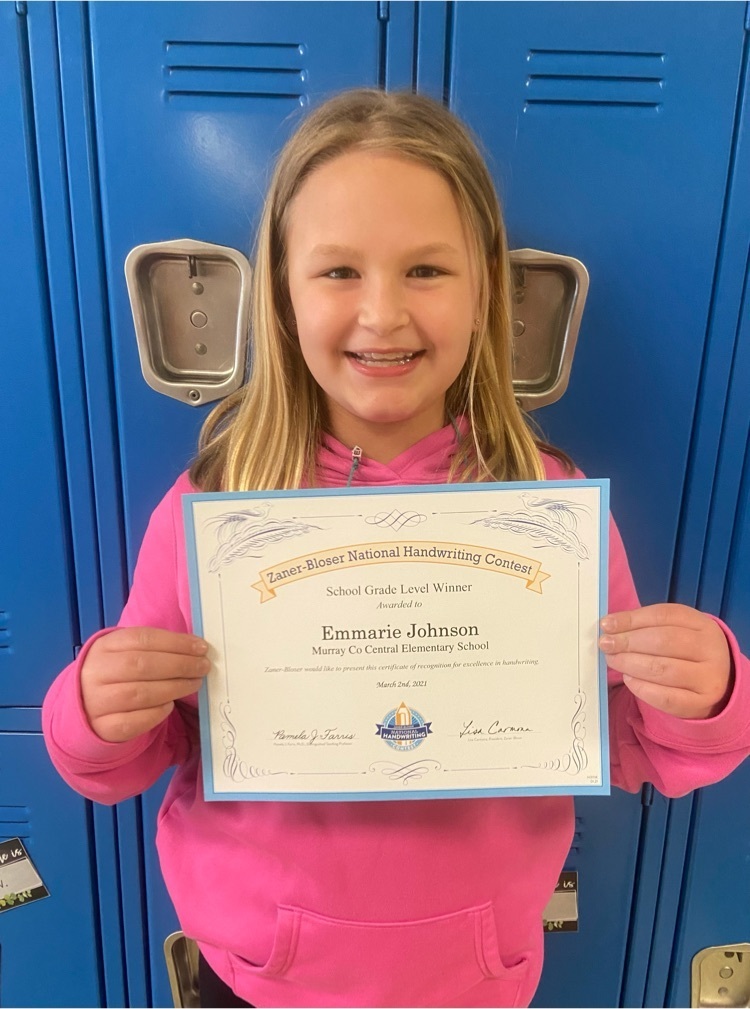 The Murray County Central Drama Department will be presenting their spring play on April 9 and 10 at 7 pm. It will not be live-streamed due to last-minute changes in production and copyright laws. A limited number of tickets are on sale on a first-come-first-serve basis for those interested in attending. Please call the high school office at 507-836-6184 to order your tickets. Tickets are $5 and must be purchased in advance. Please bring exact change to the school (8 am-3 pm). COVID guidelines will be followed.

Good Morning. This is just a reminder that there will be no school on Friday, April 2nd and Monday, April 5th due to the Easter break.


Murray County Cattlemen's donate agriculture books to MCC Elementary Library.