The MCC girls B squad won against Mountain Lake Area- Comfrey. Final score: 44 to 25.
Rebel B-squad leads at halftime 22-14.
Girls Junior high will practice in the morning tomorrow at 6:30 am and the boys junior high will practice after school tomorrow! Have a good night!

MCC Elementary Choir performing at the Government Center today.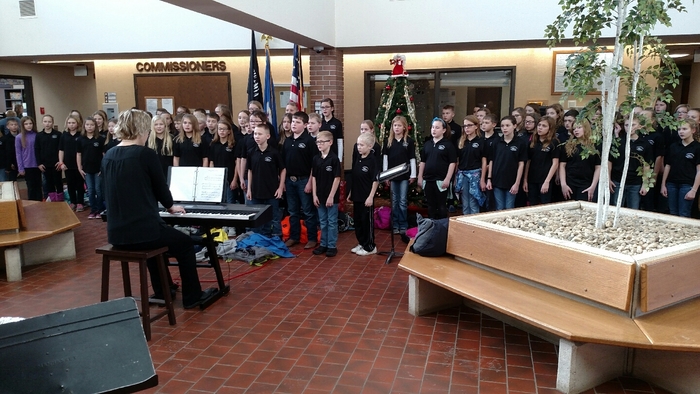 Varsity Girls Basketball lose to Pipestone. Final score 50 to 61.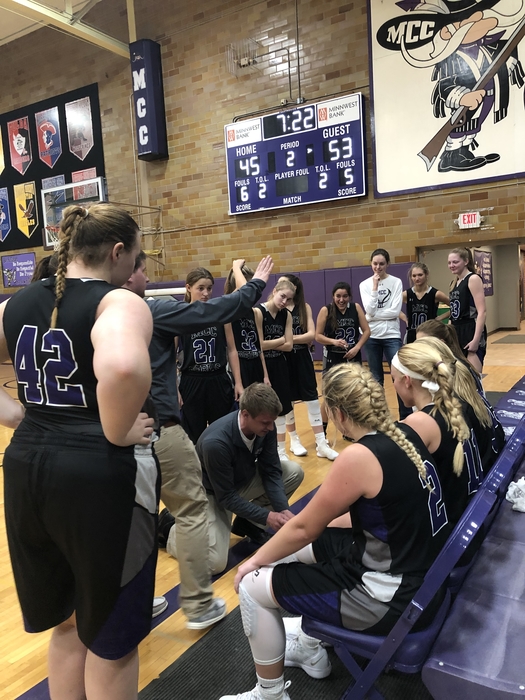 MCC Varsity Girls Basketball. At the half Pipestone Arrows lead 41 to 37.

The Mcc girls B squad lost to Pipestone Arrows 15 to 38.

The MCC girls c squad lost to the Pipestone Arrows 20 to 24.

Check out the welded die created in Mr. Biren's welding class. A competition was held and this is the winning product made by Ethan Swanson. Great work!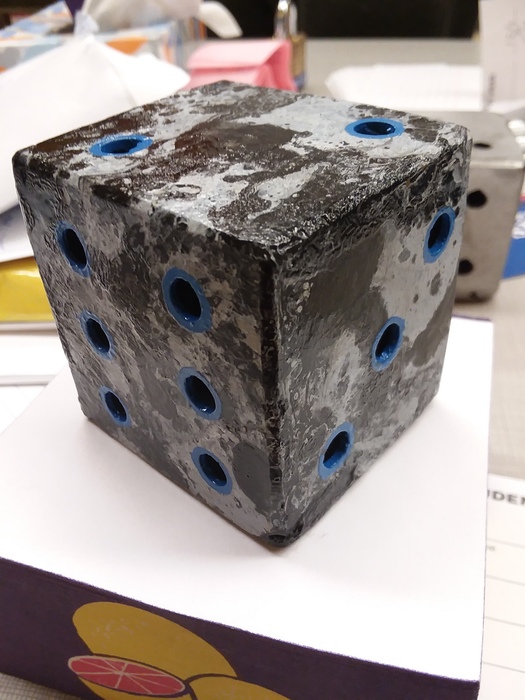 Rebel Boys Basketball defeat Canby 58-42 to move to 3-0 on the season. REBEL PRIDE!!!

At the half, Rebel Boys lead Canby 31-19.
Tomorrow's junior high girl's game verse Edgerton Public has been moved to Friday, December 14. Same time and place! No practice!

Nov. 26-30 progress. All of the hoops and motors are installed. The floor will be installed this week.


MCC School District Patrons: This is a reminder to take the attached survey if you have not already done so. The survey will be open until December 7th. If you have already taken the survey, thank you!
https://www.surveymonkey.com/r/ContFunds18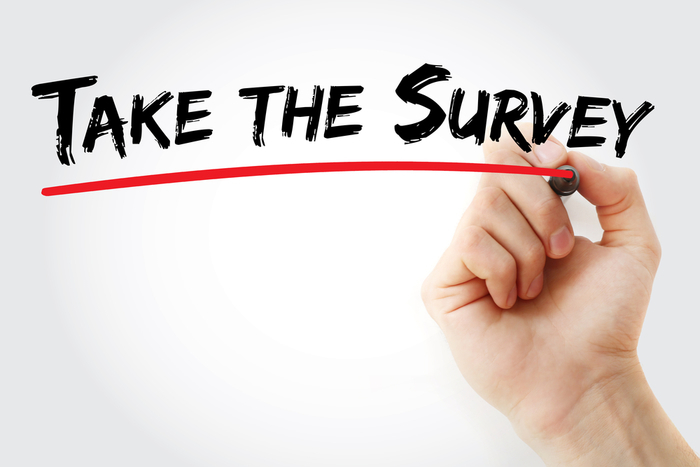 This is a reminder of the scheduled TNT 2 hour late start tomorrow (Monday) December 3rd.
There will be no open gym for Preschool-12 Grade students today!

Rebel Boys Win 81-52 over Sleepy Eye St. Mary's! Way to go Rebels!!!
Rebel boys basketball tips off today against Sleepy Eye St. Mary's at 11:00am in Sleepy Eye. Go Rebels!

Rebel Boys win 79-69 over Sleepy Eye Public!! Great win boys!! REBEL PRIDE!!

Rebel Girls win 88-40 over HLO-Fulda. Way to go girls!! REBEL PRIDE!!