2nd graders doing Pioneer crafts today.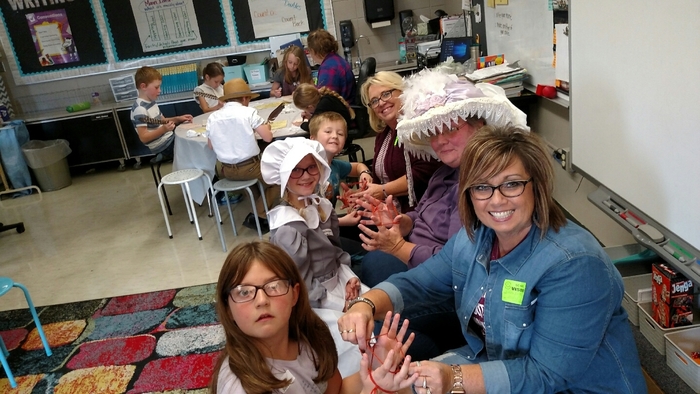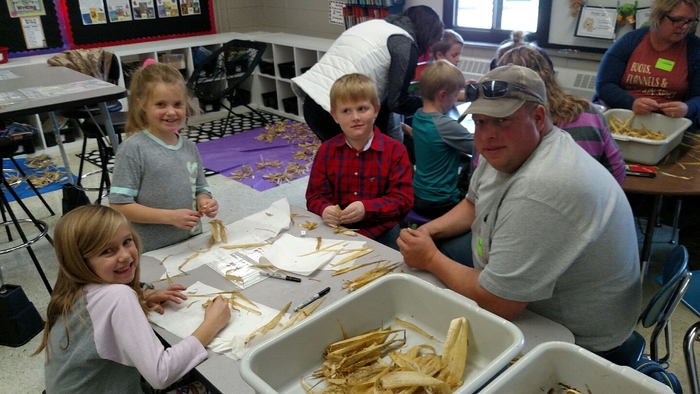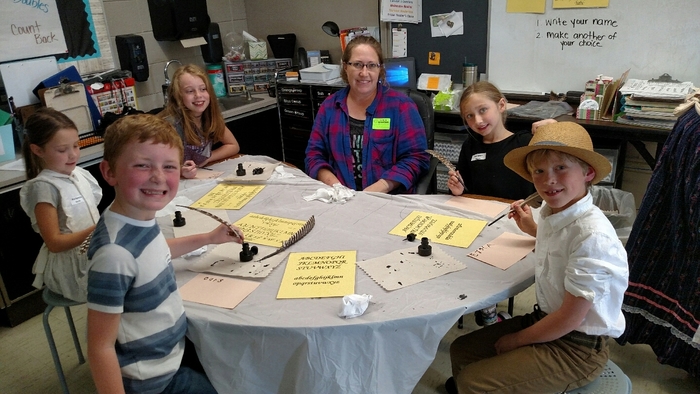 Today's announcements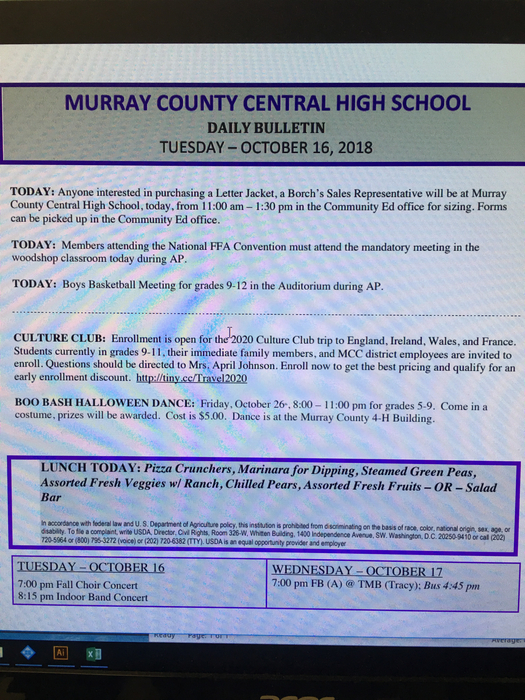 Today's MCC Activities: Choir Concert.....7:00pm Band Concert.....8:15pm

CONFERENCE CHAMPIONS!! Congratulations to both the boys and girls MCC/Fulda Cross Country teams on winning the Red Rock Conference titles today!
Today's MCC Activities: CC @ Conference Meet (Adrian).....4:30pm VB(7/8) @ Walnut Grove vs. WWG
The Conference cross country meet will now be held at the Adrian campground tomorrow due to poor conditions at the golf course! Same start time!

Punt, Pass and Kick will be postponed to a later date to be determined. Thanks and have a great day.

MCC Rebels place 5th in Gold overall in the Jimmy Johns Classic!

Rebels win the final set 15-5!!!

Adrian wins second set 25-13, onto set 3.

Rebels win first set!!! 25-22!

Now starting the last game against the Adrian Dragons!

Third set goes to Rebels!! 15-2! Rebels take the game.

Second set goes to the Rebels! 25-22! On to the third set!!

First set goes to HLO, 25-23.

Varsity loses first game of the day to RTR in 3 sets. Now on to HLO.

Finally some sunshine and football! The 5th and 6th graders from MCC, Canby, RTR, and Lakeview at the MCC Jamboree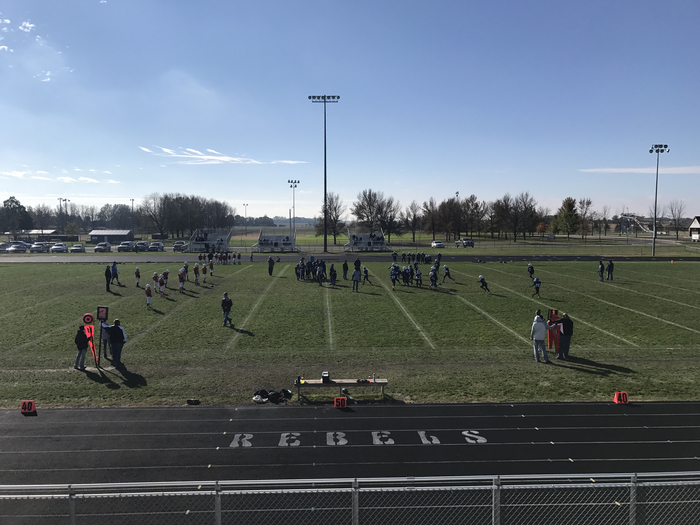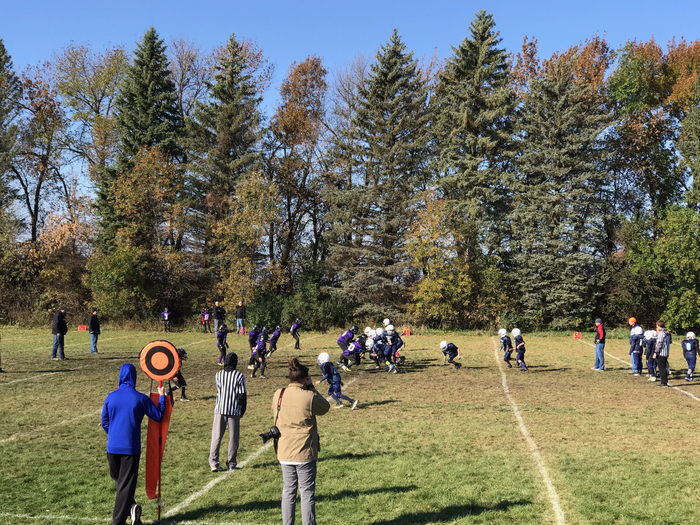 Today's MCC Activities: VB(A) @ Jimmy Johns Classic (SMSU).....All Day

Congrats to MCC Volleyball tonight on their 2 wins against Cedar Mountain & Windom at the Jimmy Johns Classic!